All Common Space can be basically used 24-7 as far as it is not exclusive. Here is our communal space: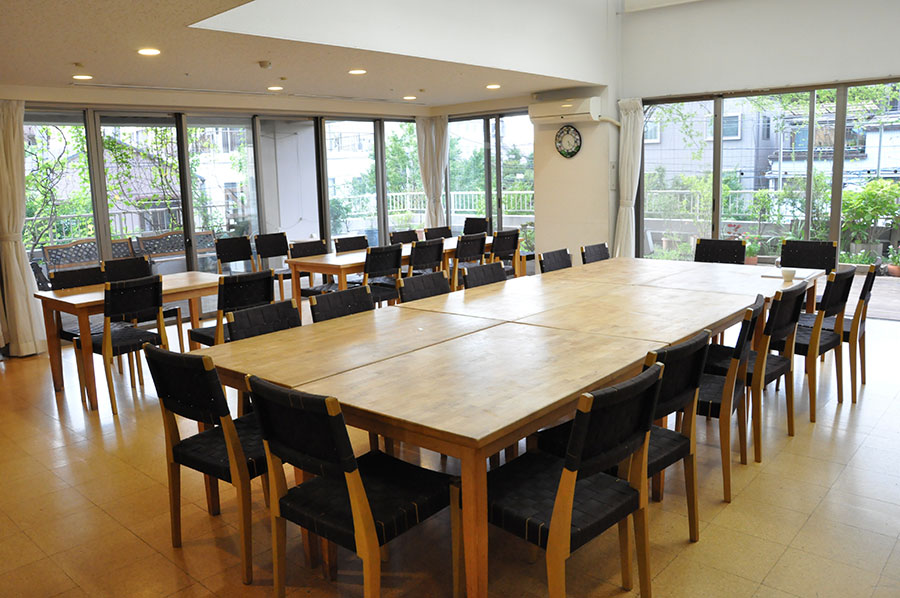 Common Dining
This is where the residents have common meals and monthly regular meetings or group meetings as well as more personal tea/ dinner gathering. Some people use this place to work or study too.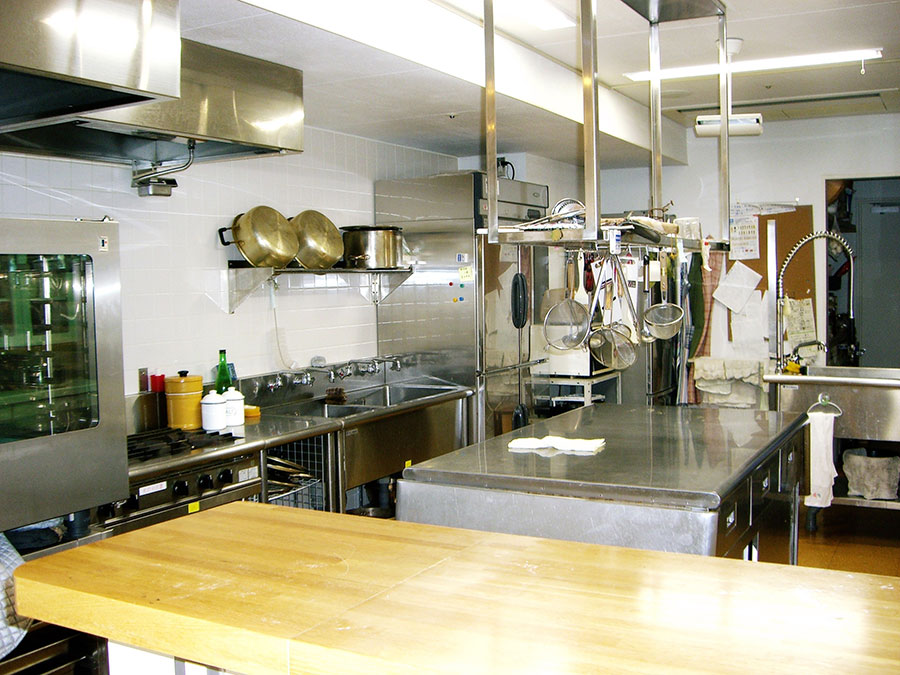 Common Kitchen
This is where the residents cook a common meal. The residents can personally use this place if there is no common meal. Baking bread in the professionally culinary oven is a trend among mothers right now.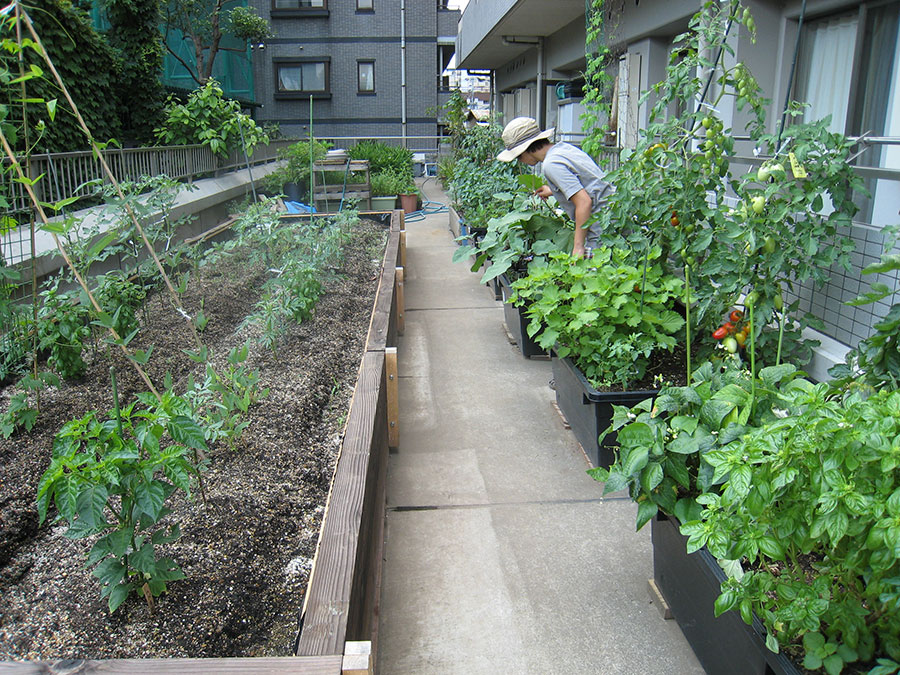 Garden
The Gardening Group leads to plant vegetables or herbs in the garden. All residents take turn to water the plants in summer. The yields are used by anyone or for common meal. In fall, kids dig sweet potatoes.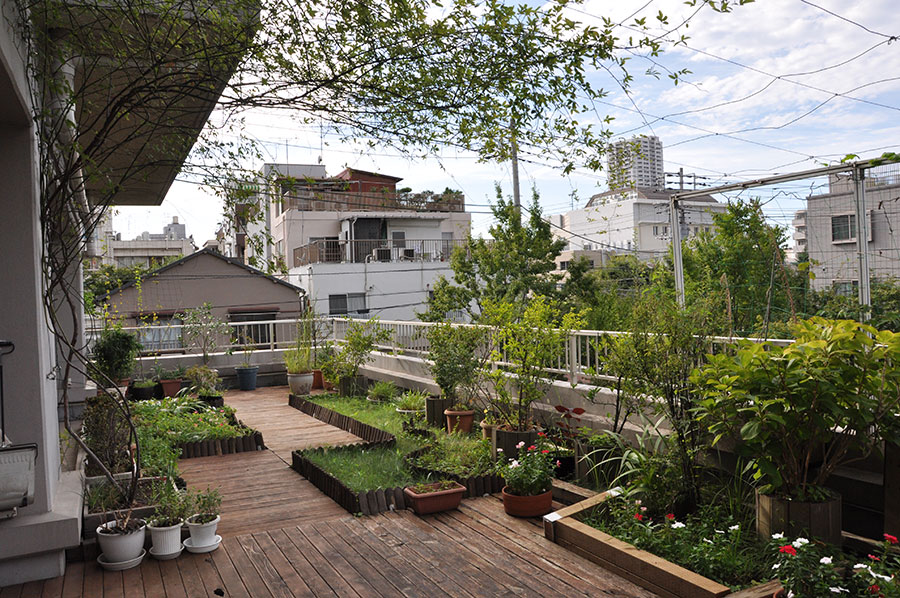 Common Terrace
This formerly undressed concrete was turned into a wooden deck by the first generation of the residents. There is goldfish in the biotope on the terrace. In spring or fall, some people enjoy having tea or a meal here, or BBQ in summer.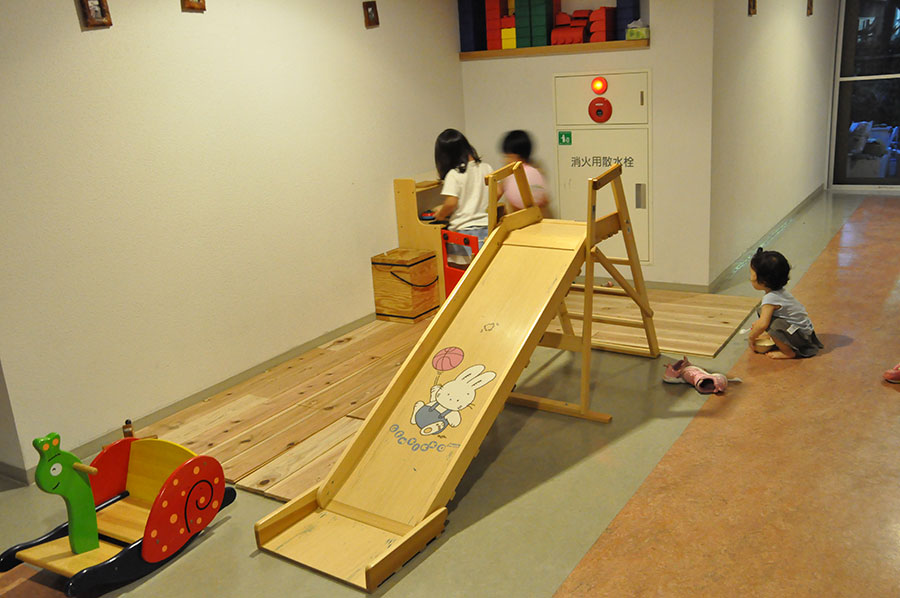 Kids' Space
This spot is managed by the Kids' Group joined by any parent to take care of toys or flooring. Toys are managed and added or fixed by the Kids' Group. We have more children now and this spot is very cold in winter, so there is another kids' space in the Common Dining Room in addition to another one.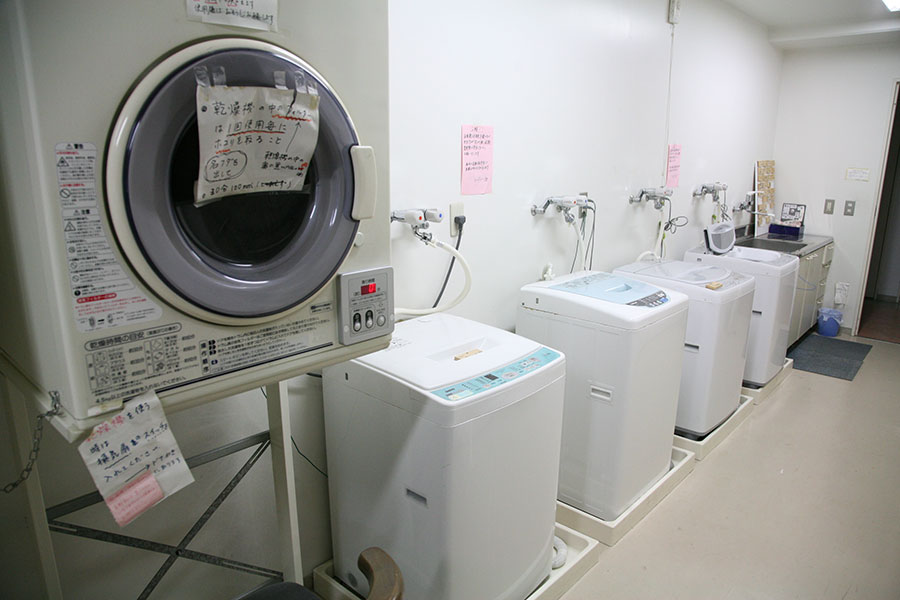 Laundry Room
There are shared pay washing machines and dryer. 2/3 of rooms are not designed to install a washing machine in order to utilize limited space, so those who don't have a washing machine wash or dry clothes here.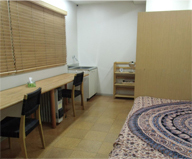 Guest Room
Residents can have their family or friends over.